In commemoration of the 100 year anniversary of the establishment of diplomatic relations
between Japan and Poland, the Academy of Fine Arts in Wrocław and Polish Post organized a design contest related to the history of the Siberian Children. 
The winning illustration was used for a stamp bearing the name of "Fukudenkai", and other 3 winning illustrations were used for postcards. The stamp and postcards were published on September 30, 2019 in Poland.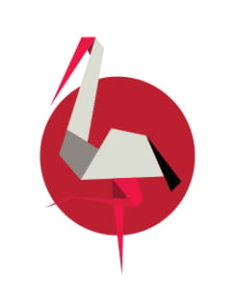 The designer of the stamp is Wiktoria Kosterska from the Academy of Fine Arts in Wrocław.
The sunrise in the background, the national flag of Japan, is a symbol of hope. 
In the foreground, there is a stork, known as a bird carrying happiness in Poland.
The stork is folded with origami which is traditional Japanese art.
Our two countries are intertwined in the work. 
The exhibition features the stamp and postcards issued in Poland,
as well as over 50 competition works.
We are planning to tour all over Poland and Japan with the exhibition. We look forward to your visit!
Hyogo International Plaza