Exhibition of postage stamps
Online Gallery
In commemoration of the 100 year anniversary of the establishment of diplomatic relations between Japan and Poland, the Academy of Fine Arts in Wrocław and the Polish Post organized a design contest related to the history of the Siberian Children.
Over 70 works were submitted by 36 students and 4 designs were selected as the best works by judges including famous graphic artist and the representative of the Polish Post.
The stamps and postcards were published on September 30, 2019 in Poland.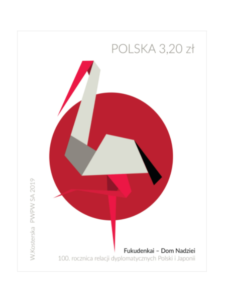 Designer : Wiktoria Kosterska
Born in 1997. Third year student of graphics at the Academy of Fine Arts in Wrocław. Studying computer graphics, graphic art, drawing and photography. Initially she had a strong interest in architectural design. Over time, however, she began to desire creative expression with no technical or physical limitations. From this time, she began to strive for perfection, patience and humility. After entering the university, her interest in photography and graphics has increased. She exhibited her photographs in the group exhibition "Emigracja" in Wrocław, and her drawings and paintings in the exhibition "The Beginning" in Brzeg. Inspired by people, their backgrounds and their emotions, she incorporate the interactions into the creative process. At the same time, she is inspired by travel, the tranquility of nature, and all living creatures whose activities she can observe.
The sunrise in the background, the national flag of Japan, is a symbol of hope.
In the foreground, there is a stork, known as a bird carrying happiness in Poland.
The stork is folded with origami which is traditional Japanese art.
Our two countries are intertwined in the work.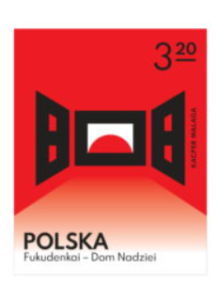 Born in 1998. Graphic student at the Academy of Fine Arts in Wrocław. He is passionate about typography and lettering. Inspired by futurism, specializations and psychology, he likes socially and politically engaged projects. In his works, he explores his methods of communication and style.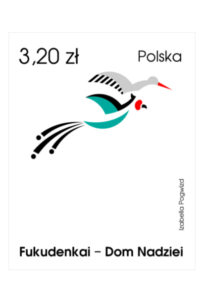 Designer : Izabella Pogwizd
Lives in Nowy Sącz, Poland. Graduated from graphic design course of the Academy of Fine Arts in Wrocław. She had been studying art on her own until she entered the Academy, where she discovered and studied many fields of art. Traditional art and realism are closest to her heart, but she also creates digital illustrations. She loves fantasy and nature, which is why she often draws magical creatures with markers and ink. She has been interested in Asian culture since childhood. For this reason, she sometimes creates works inspired not only by realism and semi-realism but also by traditional Asian paintings.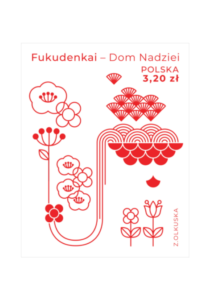 Designer : Zuzanna Olkuska
Born in 1996. Illustrator and graphic designer. From 2015 to 2020, she studied at the Faculty of Graphics and Media Art at the Academy of Fine Arts in Wrocław. Laureate of many kinds of graphic competitions. In addition to designing posters, packaging and textiles, she also creates illustrations for articles. Observing the world around her, she draws inspiration from nature.