Interview with Mrs. Kaoru Hyodo, former Ambassador of Japan in Poland
Date of the interview:March 21st, 2022 @Fukudenkai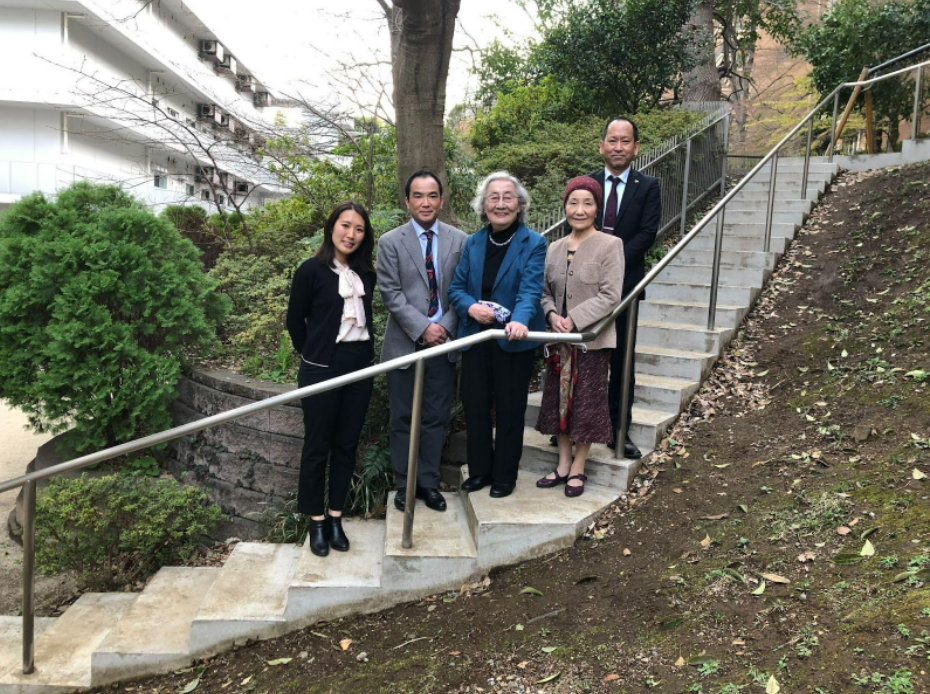 Former Ambassoder Nagao Hyodo
Born in 1936, he joined the Ministry of Foreign Affairs of Japan upon graduating from the University of Tokyo, Faculty of Law in 1961.
Having spent three years in the UK and USSR as a Soviet specialist learning Russian, followed by two tours of duty in Moscow, he has worked in London, Manila, Washington.
From 1990 to 1993, he was the Director of the European and Asian Affairs Bureau, after which he served as Ambassador of Japan to Poland for four years until April 1997.
After retiring, he was a professor at Tokyo Keizai University and a specially appointed professor at Nagoya City University.
Author of "Zenyi no Kakehashi – Polish Soul and Yamato Gokoro'"(Bungeishunju-sha, 1998).


How did the Ambassador and you come to know about the history of Siberian children?
My husband served as the Ambassador of Poland in 1993.
Shortly after our arrival to Warsaw, I saw an old book on the bookshelf in the ambassador's residence entitled "The Warsaw Uprising" (by Hiroshi Umemoto and Teruo Matsumoto).
The package I had sent from Japan had not arrived yet and I had some time,
so I casually picked up that book and started to read. In it I found a story of the Siberian Children.
I was surprised that the ties between Japan and Poland had existed for so long, and I immediately told my husband about it.
Then my husband said, "I didn't know such a story!" and  immediately contacted the author, Teruo Matsumoto, who was a journalist in Poland.
From there, Mr Matsumoto taught us a lot and we began to learn more about the history of Siberian Children.
We understand that you held reunion parties with Siberian Children at the Ambassador's residence.
Were there any special memories from these parties?
Every year since 1995, with the help of Mr  Matsumoto, we organized an exchange meeting at the former ambassador's residence.
In the first party, eight Siberian Children gathered in total.
The details are described in my husband's book ("Zenyi no Kakehashi:  – Polish Soul and Yamato Gokoro").
Some of them burst into tears the moment they entered the Embassy grounds.
'"I have finally stepped on Japanese soil."
 They were thrilled to finally be able to come to Japan.
Some brought the old souvenirs to the meeting, ragged fans ( Sensu) , wooden boxes, Japanese postcards, handkerchiefs, etc,
which they received from Japan when leaving. 
How could they have kept these things so dearly during those turbulent wartime years?
Even now, more than 70 years later, I was bowled over by the nobility of the Polish people,
who have never forgotten their gratitude to Japan, which saved them as orphans.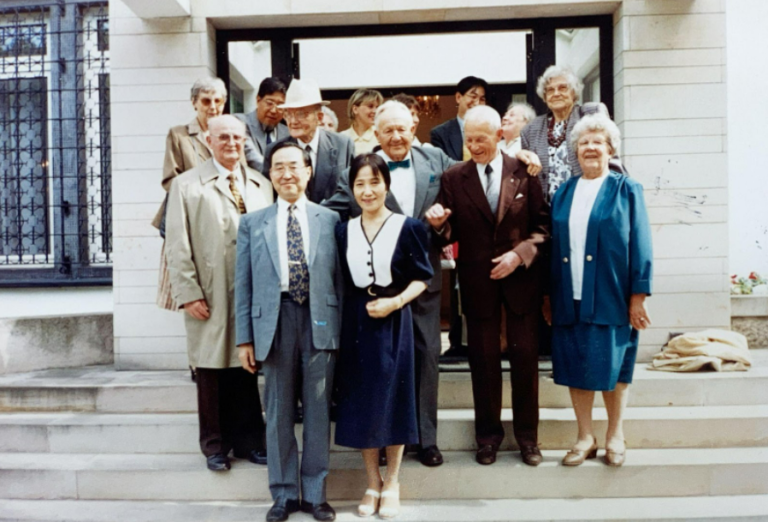 In 1996, during Ambassador Hyodo's tenure, Japanese children who suffered from the Great Hanshin-Awaji Earthquake were invited to Poland.
What was the most memorable thing that took place at that time?
Siberian Children, who wanted to encourage the traumatized children of Japan and give them happy memories, gathered together with many gifts.
One of them had lost his younger brother the day before this meeting,
by saying "I came here because I really wanted to be here."
I was very moved by his words.
The children from Japan also received generous hospitality and seemed to enjoy their stay very much.
I could not thank Dr. Filipek enough for his efforts in organizing this programme.
Also the fact that people in Poland have firmly accepted and cherished the goodwill of Japan more than 70 years ago,
made me feel deeply that true goodwill and warm hearts have no borders.
We understand that you originally had a good impression towards Poland. Could you tell us why?
I have loved Chopin since I was a child. I didn't like to study much, but I read books about Chopin as hard as I could, using the dictionary.
The more I read, the more I became interested in the history of Poland, Chopin's upbringing, his life and music, and the more I enjoyed imagining about him and his home country.
That is why I was so happy when it was decided that my husband would be posted to Poland, I even suspected it was a dream.
Some time after arriving in Poland, I went to Żelazowa Wola, Chopin's birthplace, and was simply amazed at how strangely similar the landscape there was to the one I had imagined in my mind (although no one would believe me…).
I went to Żelazowa Wola 17 times in four years, including on official visits.
What was your impression of Poland when you actually visited?
Usually, when I move to a foreign country, I have a hard time getting used to the place at first,
but in Poland it was completely different.
When I saw the lights of Warsaw from the airplane,
I felt an inexpressible sense of nostalgia, and I didn't feel a bit out of place when I left the airport and went into the city.
I had the impression that this was a place I had been familiar with for a long time.

Poles are generally reserved and polite, similar in some ways to the Japanese,
but they also have their own opinions, speak up when they have to, and are argumentative.
The women are all very beautiful, but have a very strong inside.
The harsh history of hundreds of years has been a repetition of situations exactly like Ukraine's today,
and I think this is the nationality that has been cultivated in the course of history.

Chopin's music is not just beautiful, sad or nostalgic on the surface, but has a strong and deep anger, frustration, despair and patriotism hidden deep within it, which is why it still resonates and moves so many people today.
Do you have any thoughts on the future of the storytelling of the history of Siberian Children and the relationship between Japan and Poland?
Although it has been a long time since I left, Poland is still a very special country to me.
During the Russian invasion of Ukraine, Polish people devoted themselves to help the people under evacuation from Ukraine.
I respect them more and more because they are people who have lived through a similarly difficult history
and have the true kindness to understand the pain of others as if it were their own and to be there for them.
I would like to continue to help in any way I can, to pass on the history of the Siberian Children.
100 years ago, Japan was a country that provided such wonderful humanitarian assistance that it can be proud of to the world.
I think we must tell this story to as many young people as possible.
I also look forward to the deepening of even stronger friendly relations between Japan and Poland.