A series that follows the path of Siberian Children.
Tokyo was not the only place where the children went for medical treatment.
This time, we would like to introduce Osaka, where 390 children spent their time.
Osaka has a history of 1400 years and has played the role of a gateway from overseas.
In the Edo period, Osaka was also a distribution base called "The Kitchen of Japan".
It is still vibrant as Japan's second largest city.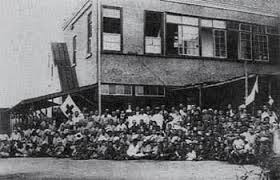 Osaka Municipal Public Hospital and its nurse dormitory
In 1922, Siberian Children (207 boys,183 girls and 39 helpers) arrived in the dormitory.
This domitory was in Toujou-gun Temnoji-mura (Currently known as Osaka-shi Abeno-ku Asahi machi).
Some doctors and nurses were sent from Osaka Red Cross Hospital to cure the children who didn't feel well.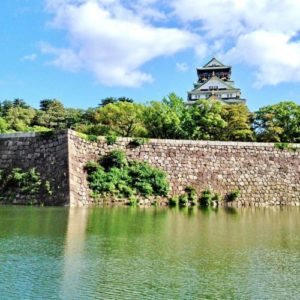 Osaka Castle
The children visited Osaka castle during their stay.
Construction on the castle began on the former site of the Ishiyama Hongan-ji Temple in 1583 under the command of Toyotomi Hideyoshi,
who dreamt of unifying the nation under his rule.
The main keep, which is the centermost structure of the castle's inner citadel, was finished two years later.
However, during the summer campaign of the Siege of Osaka in 1615,
it was burnt to the ground and destroyed together with the Toyotomi clan.
The tower was rebuilt during the Tokugawa era, but was destroyed again by a lightning strike in 1665.
From that point on, Osaka Castle existed without a main keep.
The children might have seen the castle without the main keep.
The existing main keep was constructed in 1931. From the 8th floor of the main keep,
visitors can look out across the whole of Osaka City.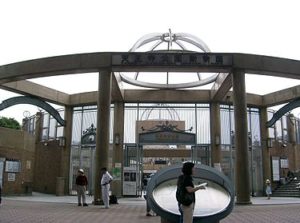 Osaka Tennoji Zoo
The Tennoji Zoo opened in January 1915 as the third zoo in Japan.
The zoo's approximately 11 hectares house 1,000 animals of 200 different types, including everything from lions, and chimpanzees, to the always-popular koalas, New Zealand kiwis (which can only be viewed at the Tennoji zoo),
and distinctive, black-headed drills. In addition to attempting to reproduce the animals' natural habitats as closely as possible, the Tennoji Zoo also serves as a kind of ecological exhibition, introducing the public to the way these animals live.
It is said that the Polish children were able to ride on the backs of elephants by special arrangements of zookeepers.
They would have been very excited to see the elephants for the first time.
Reference:
https://osaka-info.jp/page/osaka-castle-main-keep